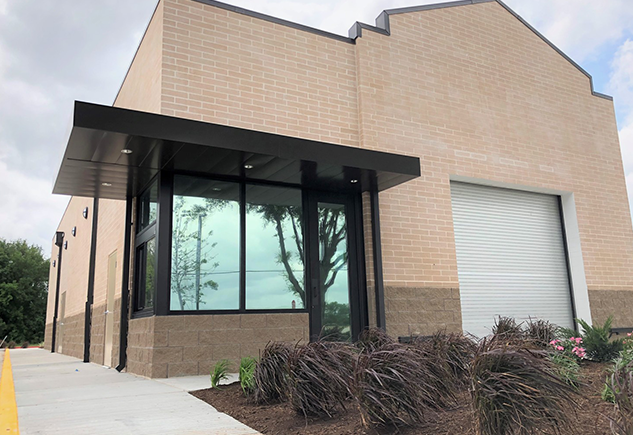 Types of Aluminum Canopy Designs
July 24, 2019
When it comes to installing canopy systems, aluminum is a popular choice. This material is durable and corrosion-resistant, and it's lighter than some other metals, such as steel. When you choose aluminum for your canopy, you can count on it to provide your building with long-lasting attractiveness and protection from the elements.
There are several types of canopy designs that you need to know about before you can decide which canopy system is right for your project. With the right design, you'll be able to make your building much more attractive to buyers and even increase your return on investment. Here are some of the most common aluminum canopy designs that can add quick value to your property.
Walkway Covers
Perfect for school campuses, church centers and other areas with high foot traffic flow, aluminum walkway canopies usually cover the space leading up to an entryway or the area between two buildings.
Aside from the obvious aesthetic benefits, a walkway cover can provide people with a shield against the sun, rain or other elements. There are many creative ways you can implement walkway covers in your building's design, which can protect walkers, parkways and the building itself.
Cantilevered Canopies
Aluminum cantilevered canopies are ideal if you want to enhance your building's look with a more modern style. These canopies typically protrude straight out from the building and can cover almost any part of the outside area.
Cantilevered canopies may offer some protection for entryways and windows, for example. They come in handy for drive-thru windows and often cover sidewalk areas surrounding the structure. Their strength and longevity help them endure the pressure of scorching sun and merciless rainfall.
Overhead Braced Canopies
Similar to cantilevered canopies, overhead braced covers can provide a little contemporary appeal and shade for windows and entryways. What separates overhead braced canopies from other types of canopy designs is that they're supported from the top by an angled rod that attaches to the wall.
Many architects and contractors install entryway canopies to take advantage of their attractiveness and environmental benefits. If you're working with a business owner, you might install some of these to help them keep the front of their facility cool during the hotter months.
Standing Seam Canopies
Standing seam canopies are also commonly used as entryway and window covers. They're designed to slant downward over a door or window, which means they're supported from below rather than above.
The standing seam design is best suited for outside shopping outlets and restaurants. Its aesthetic appeal will continue drawing people to your building long after you've finished its construction!
Contact Canopy Solutions Today
Above are some of the types of metal canopy designs that you can use to make your building the most attractive property on the block. If you're interested in trying any of these designs, we can help. We're fast and eager to please, so contact Canopy Solutions now to learn more about the aluminum canopy designs we offer!