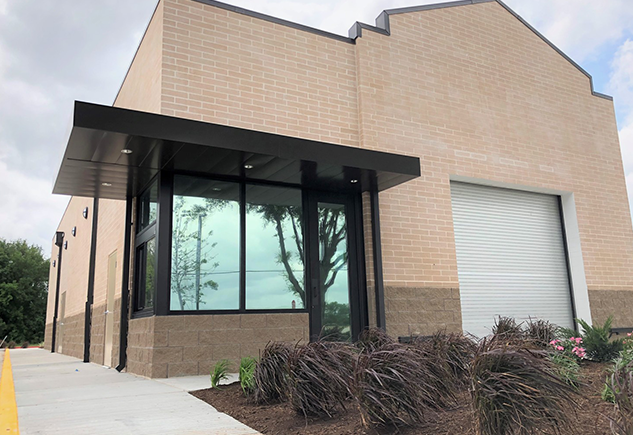 Aluminum vs. Steel for Canopy Design and Construction
November 21, 2019
When you install a canopy for your building, your priority is to ensure that you're using the most reliable materials. While there are several paths an architect or contractor might take while looking for the right canopy solution, few materials can match up to the quality and functionality of aluminum. The battle of aluminum vs. steel continues across the canopy industry — many agree that the former is the more manageable, cost-effective choice.
Benefits of an Aluminum Canopy
When you invest in an aluminum canopy, you'll reap a variety of benefits not offered by most other metal materials. Some of these benefits include:
Corrosion resistance: One of the main downsides of having a steel canopy is that it can eventually rust after being exposed to the elements. Aluminum, however, is corrosion-resistant and will keep its luster and durability for a much longer stretch of time. Corrosion can wear down other metals after a year or two of exposure to wind, rain and other elements — but aluminum endures, rain or shine. This characteristic will allow you to provide your buyer or client with a much more reliable canopy solution.
Easy installation and maintenance: Aluminum is much lighter than steel and other metals, which makes it easy to install. It will take fewer hours and less energy to put your aluminum canopy solution in place. Saving time and money on installation will allow you to put more effort into other projects. In addition, aluminum requires only the occasional spray-down with a hose to stay in top shape, while steel often needs cleaning and fresh coats of paint to be properly maintained.
Affordability: Did you know that aluminum is the most abundant metal in the Earth's crust? This fact makes it one of the most affordable metals for construction projects and therefore one of the best investments you can make when you're implementing a canopy system. If you're trying to stay on a budget, aluminum could be a game-changer. Fewer initial costs combined with a durable design and low maintenance requirements mean you'll receive the greatest ROI when you deliver your work to a client.
Internal water draining: If you have a steel canopy, chances are, it has exposed downspouts. These components can cause long-term damage to the structure and result in the need for early replacements and repairs. On the other hand, aluminum canopies drain internally. This quality is a benefit from both a durability and an aesthetic standpoint.
Choose an Aluminum vs. Steel Canopy
While steel is strong and can withstand high pressure, it can be expensive and challenging to maintain. Aluminum will help maximize your ROI and keep clients and buyers satisfied with their new canopy system. Of all the metals, aluminum is one of the most long-lasting, economical choices for a canopy or sunshade structure.
Are you ready to enhance your property's value and functionality with a beautiful aluminum canopy? If so, reach out to us today for more details about our solutions.