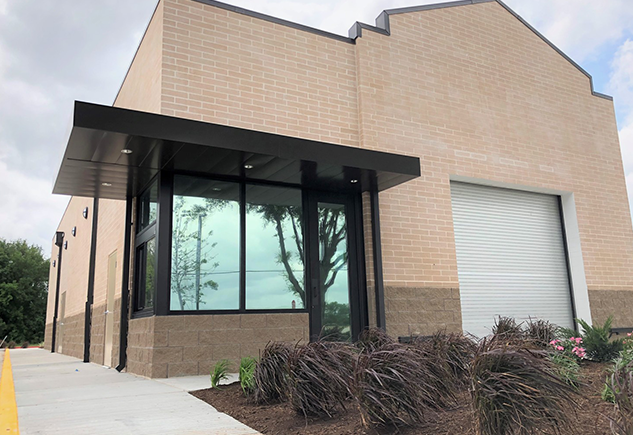 The Importance of Adding Sunshades to Commercial Buildings
September 27, 2019
Sunshades have become popular features for commercial buildings of all shapes and sizes. But why? What is the importance of sunshades for buildings in the business world?
Architects and contractors everywhere are recognizing the value of sunshade systems. Some common sunshade systems that an architect might use to improve their building's functionality and appeal include window sun screens and outdoor shade structures. Installing a sunshade system on your property will offer a wide range of benefits that can increase the property's value and help improve your investment earnings.
Sunshades Increase Energy-Efficiency
One of the greatest benefits of sunshades is that they can lead to major energy-efficiency increases for businesses. Sunshades block direct sunlight from entering a building through windows and entryways, which in turn helps business owners better regulate temperature.
This change does more than help keep people cool while they're inside the building — it can also lower regular air conditioning costs. By reducing the need for air conditioning, businesses and other public facilities can save both energy and money.
Sunshades Enhance a Building's Design
Looking for a way to raise curb appeal on your building? You can enhance a building's design with the aesthetic appeal of sunshade systems. If your project is feeling a little lackluster in design, sunshades can add the extra color and character you need.
By catching the eyes of more people in the area, these solutions can help commercial buildings get the attention they deserve. This perk makes sunshades a great investment for both you and your business client.
Sunshades Are Long-Lasting Solutions
Because so many commercial buildings use sunshades to enhance sun protection, today's designs often have to be durable and resilient enough to withstand the harsh elements of a given environment. As a result, when you invest in a sunshade system, you'll also be investing in a long-lasting solution that's capable of serving a business or public facility for years to come. Ongoing challenges need ongoing solutions, which is why you can benefit from implementing a high-grade sunshade structure.
Common Sunshade Locations
Sunshades in building construction can be used to block direct sunlight from the entryways and windows of commercial buildings in a wide variety of industries. The following are some of the most common uses of sunshades in the market:
Schools and colleges
Retail stores
Doctor's offices and hospitals
Restaurants
Business office buildings
And much more
These are just a few of the building types that could benefit from extra sun protection, architectural beauty and energy savings. If you want to provide your commercial building with the sustainability and attractiveness it needs to appeal to buyers or impress your business owner client, a sunshade system could be just the right solution for you.
Invest in Sunshades for Buildings
By installing sunshade structures for your commercial building, you'll help protect business employees, customers and assets from the sun while maximizing the value of your work and property. Browse our sunshade system solutions or fill out our contact form today for more details about our products.