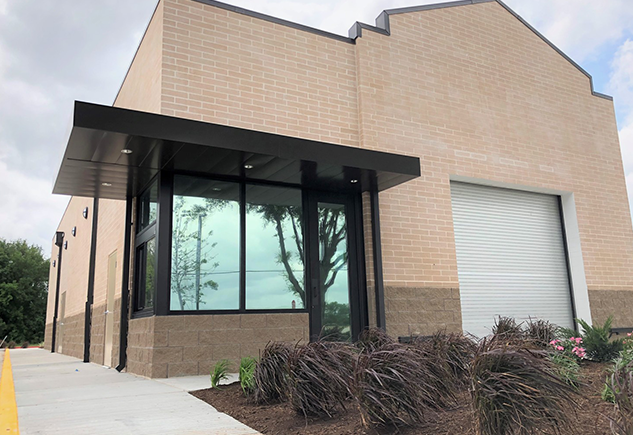 Best Metals to Use Outdoors
July 24, 2019
So much consideration and planning go into choosing the best metal for outdoor construction. You need to make sure you have a material that will keep rust to a minimum and withstand harsh elements while remaining cost-effective and convenient.
Although some metals are better suited for outdoor use than others, there is one option you can consistently count on for high-quality, long-lasting service, and that's aluminum.
Benefits of Aluminum
If you're working on an outdoor construction project, you'll be hard-pressed to find a more reliable material than aluminum.
Aluminum offers a huge range of benefits that makes it one of the best metals for outside projects, such as canopies and other building components. It's light and easy to work with, and it's so abundant in nature that it's also one of the most affordable metals used by architects and contractors. In addition, the material's corrosion resistance makes it unlikely to rust, even under harsher conditions.
Aluminum is the number one choice for many designers and builders who are developing structures that will be exposed to the sun and rain. It also has low maintenance requirements, which makes it a good financial investment.
While we recommend aluminum for the most demanding projects, several other metals are commonly used in outdoor construction.
Copper and Brass
Copper and brass are durable, corrosion-resistant metals than can function well in outdoor environments. While rust is no concern with these materials, copper and brass will eventually form a patina and grow darker after they've been exposed to the outside world.
Both materials are strong and will endure outdoor environments for long stretches of time. Their colors also make them attractive options for furnishings and outdoor property additions.
Stainless Steel
Many forms of stainless steel contain chromium, which allows them to develop a chromium oxide layer to protect the stainless steel from corrosion.
The benefit of stainless steel is that it's so strong — but the downside is that it takes much more effort to maintain than other metals like aluminum. Keeping its natural beauty alive and making sure its chromium oxide layer stays in shape requires frequent attention and cleaning. Without the proper care, your stainless steel structure could end up needing an early replacement.
Galvanized Steel
Galvanized steel is unique because unlike regular steel, it takes a long time to rust. Its special composition helps it reduce the time and money spent on maintenance and repairs, so for some outdoor projects, it could be a viable option.
Galvanized steel is coated with zinc to prevent it from corroding as fast as some other metals. The disadvantage is that although it's resistant to rust, it will ultimately start to rust after a long period of time.
Invest in Aluminum Solutions
While all these metals have the strength and corrosion resistance to handle your outdoor construction projects, aluminum is the most reliable choice for outside structures that may need to spend years weathering the elements. Thanks to its low maintenance requirements and durable composition, it offers both decorative and functional appeal.
At Canopy Solutions, we offer a wide variety of aluminum canopy products for all your architectural needs. Our aluminum canopies and coverings can raise property value and protect people and buildings from the sun and rainfall. Contact us for more information about our products!